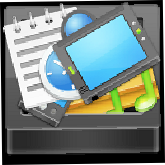 Routines are another very important feature of Mon Ami™ that allow you to combine the power of the reminder services with the functionality of a smart home. They can be scheduled to run at a specific date and time or activated on demand. Below to is a sample routine:
Morning Routine:
Good morning phrase
Quiet music
Today's date and time
Suggestion about the day's first task
Increase volume of music
Repeat reminder
Music a little louder
Reminder about the next task
More music
Repeat reminder
Afternoon Routine
Suggestion to do exercises
Play music
Give encouragement
Start with exercise routine that includes music (this could be a recording)
Finish with encouraging phrases
After-dinner Routine
Suggestion about a favourite TV or radio program or reading a book
Bedtime Routine
Reminder about bedtime
Reminder to take medication
Turn light on in bedroom
Play soft music
Suggestions about bathroom routine
More music
Turn off light
Click here to go back to the Organization page.