Assisted Living Facilities
Mon Ami™ can be a vital tool for Assisted Living Facilities. It can play an important role in promoting the wellbeing of the residents, while at the same time helping those in management and reducing the caregiving load of the caregivers, nurses and staff.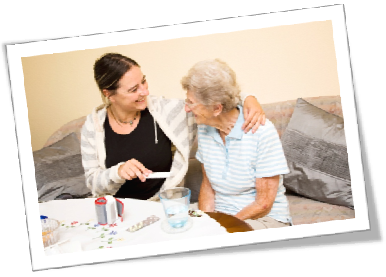 Mon Ami™ can do this by:
Supporting remote communication between other residents, friends and family

Enabling easy centralized management of residents

Enhancing the continuous care structure for residents

Organizing the lives of the residents with friendly reminders and scheduling

Helping to stimulate the minds of the residents through interactive entertainment

Promoting group activities among residents, friends and family

Bolstering enthusiasm for active living

Supporting caregivers and nursing staff by offloading some of their tasks to Mon AmiTM

Assisting with daily routines

Assisting the residents as individuals in the same way that Mon AmiTM assists those who are living independently - please click on the link to Active Aging
Click here to return to the Application Overview page.
Click here to read more about Rehabilitation Support Applications.