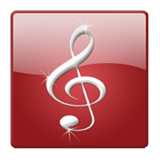 Most people have a collection of CDs that they enjoy. Many CD players are complicated to use and some seniors can find it increasingly difficult to manage to play the music they love so much.
Mon Ami™ provides access to these favourite CDs by enabling the transfer the music to Mon Ami™ either directly from the attached CD player or remotely through the Upload feature in the Mon Ami™ Web Portal.
Once transferred to Mon Ami™, their music is once again available for them to play with ease through the Music service. Music can be easily halted (for a phone call or other interruption) and then resumed from the same place in the song.
Music can be included in Routines, which can then be scheduled at certain times during the day. This means that someone who is not longer able to decide to play music can still have music in their daily routine. For example, a Routine that is designed to wake a person up in the morning could begin with music playing softly, gradually increase the volume, followed by the date, time and an appropriate wake up message. To learn more about Routines follow the link to see sample routines.
Music Features:
Increase or decrease the volume of the music by touching a button

Move to the next or previous track by touching a button

Pause the music to answer the phone

Include music in Routines so that it can be scheduled to play at pre-determined times during the day
Click here to go back to the Entertainment page.